I bought Pico PC via indiegogo fundraising several months ago.Oct 2022 - Bought Pico PC
Long-waited Pico PC is just arrived today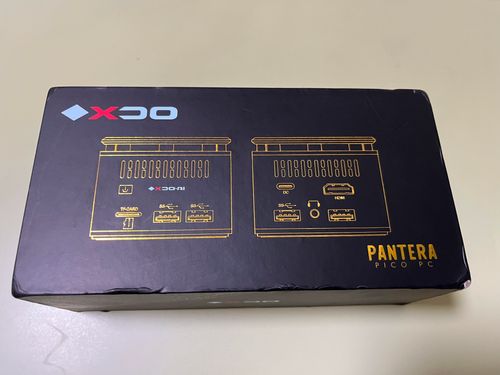 Next. the boring win10 boot sequence starts.. (before installing ubuntu, let's see what is win10, what it looks like)
(yeah, it is windows 10. I don't need windows 10.)
(long long long time windows 10 on-boarding is completed..)
(xdo windows 10 is looks like this)
(checking About this PC, and storage size)
(all this windows 10 booting took 16 minutes.)
(and Excel is preinstalled, I tried to run but it's not working. also I don't need excel.)
Next step is to wipeout windows 10 and install ubuntu
Purge all the storage and install ubuntu
(installing is in progress)
(installing ubuntu is much easier than on-boarding windows 10)
Initial setup for new ubuntu system.
install updates
set Natural scrolling for mouse
install ibus-hangul(normally I should install it manually, but today, it was already installed), set Ctrl+Space as toggle key.
launch firefox and install chrome
Finally play youtube video, and check some top status.
Power plug type

packaged with US plug. not a big problem, I can easily buy US to KR adapter (it cost me 1,500 KRW)

Can it be powered by USB Power supply?

pico pc is powered by USB-C connector, and power requirement is 12V and 2A.
I don't know USB-A to USB-C will work or not. (I recently bought 8 port QC3.0 compatable USB power supply)
or, USB-C to USB-C will work?
It doesn't support USB PD.

Audio via 3.5 mm jack is not working.
The CPU FAN seems run in Full speed always.

the fan sound is very(?) noisy. (before I was using Raspberry Pi 4 without FAN, modern laptop's are also quiet on low usage)
FAN speed cannot be controlled.